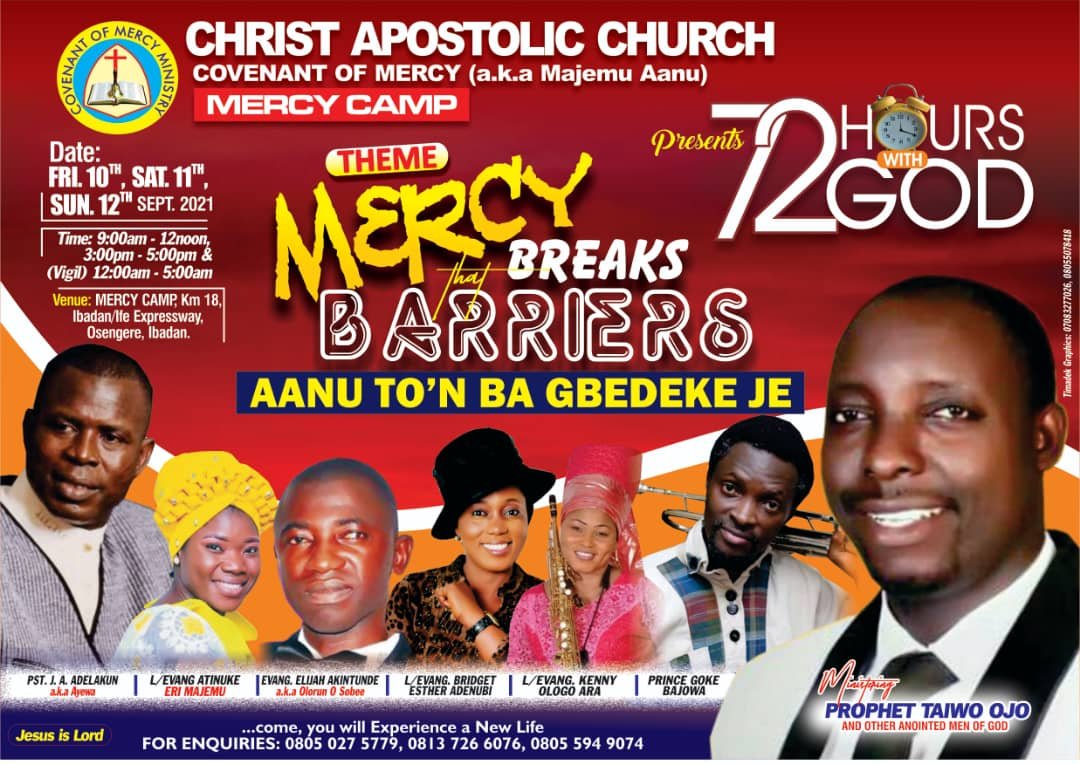 An armed robbery suspect, Temisan Barber, who was arrested by operatives from Monitoring Unit in Oyo State Police Command, has opened up on how he left the work of God to become an armed robber through a sole decision he took.
Barber was among the suspects paraded by the state Commissioner of Police, Ngozi Onadeko, on Thursday, April 22, 2021.
Onadeko told journalists at the press briefing that on Saturday, April 17, at about 7:30pm, the Monitoring Unit, led by the Commander, CSP Olusola Aremu, got information that an armed robbery suspect was sighted at Bodija area in Ibadan.
He was said to have been seen in a Ford Edge vehicle with registration number Lagos APP 771 CV.
A police team attached to the Monitoring Unit was immediately dispatched to the area, and Barber was arrested, the police commissioner disclosed.
Recovered from him were the Ford Edge vehicle, a Toyota Corolla car and a Beretta pistol with ammunition.
The owner of the Ford Edge vehicle, who later identified himself as Tobenna Eyem, narrated his ordeal in Barber's hands.
Also arrested was one Echefuna Ebubechukwu, alleged of working with Barber.
In an interview with Thenewsbearer, Barber, a 36-year-old man from Warri, Delta State, admitted that he was arrested by the police because of his carrying out a car-snatching operation at gun point.
Regretting his action, the suspect spoke on his occupation before his foray into crime world.
According to him, "I live at Omole Phase One Estate, Lagos State. Currently, I'm unemployed. I was arrested by the police because I snatched a car at gun point.
"I went to Fela's shrine at Ikeja. I was on the lookout for Yahoo boys. I saw a man and thought him to be a Yahoo guy.
"I had a gun that I bought in self defence when I was in Cameroun while I was working there, until I left the country in December 2019. I went there in 2017.
"In Cameroun, I was doing missionary work, constructing church buildings in the anglophone side of Cameroun. In the English speaking region, they were very violent, and had killed some missionaries.
"The week they also killed an American missionary in Bermuda, I spoke to a military policeman who was part of the church that I needed a gun to protect myself in case of an attack.
"That was how I got a Beretta pistol with 48 live bullets. I paid 200,000 CFA, which is N180,000 in Nigerian currency.
"When I got to Nigeria, I was unemployed. I wanted to sell my personal car, raise money to add to it to do Uber or both.
"I was walking around one day and saw a lot of Yahoo boys. To me, it was like they had a lot of excess money, and I thought to myself that I, who had led a quiet life all these years, could not afford all these things.
"I thought of taking one of their cars. I knew it was wrong, but that was what I had in mind. I went to take my gun from where I hid it and started looking for a Yahoo boy to rob. I was not thinking clearly. I was in a dark state. My thought patterns were very very bad.
"After a week, I just thought that if they could get money through fraud, I could also get something from them. I just did something very bad and stupid. I was just going crazy because of the struggles I've had without success.
"This is my very first time. I had never done it before. I went to Fela's shrine in the early hours of Thursday, April 15, at about 2am. I was on the street, walking around and trying to profile and target a Yahoo boy.
"I saw one that I felt was a Yahoo boy and walked up to the car. I brandished my gun and made him to come out of his car, while I got in and drove off.
"As I was driving, I started crying because I was thinking of how I could have allowed myself to stoop so low. At a point, I parked the car, looked through it and saw his personal effects such as international passport, a press identity card; and put all of them in a polythene bag. I wanted to go to his office to drop his identity card anonymously.
"I left Lagos at about 5am, brought the car to Ibadan at about 7am., and parked it at Bodija area. I returned two days after to check the car because I didn't know what to do with it.
"I got into the car to move it to somewhere else when I was surrounded by the police."
Barber said that the Toyota Corolla car belonged to his mother, while he exonerated the suspect arrested with him, stating that he was just a trader in Volvo spare parts, which he used to buy from him.
Barber added that second suspect helped him in getting a buyer for his Volvo.
Anambra State-born Ebubechukwu, aged 35, who also spoke during the interview, corroborated the statement of Barber, saying that he only knew him about a year ago.
"He came to where I was selling spare parts at Ladipo Market, Mushin. I sell Volvo spare parts. He asked if I had headlamps for his car, to which I nodded.
"I sold them to him, and he asked for my phone number so that he could contact me whenever he needed anything for the car.
"Before Easter celebration, he called to tell me that he wanted to sell his Volvo, asking me to help him get a buyer, and I did."
But it was learnt that the police had yet to find the buyer of the Volvo or the car itself, to ascertain whether it was owned by Barber or snatched.