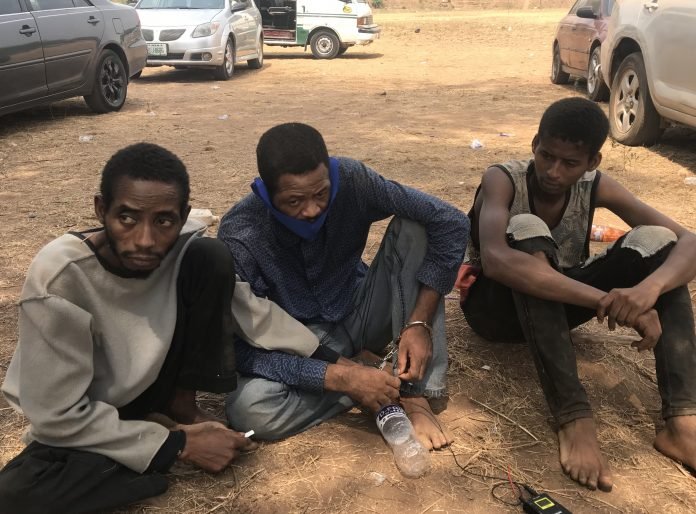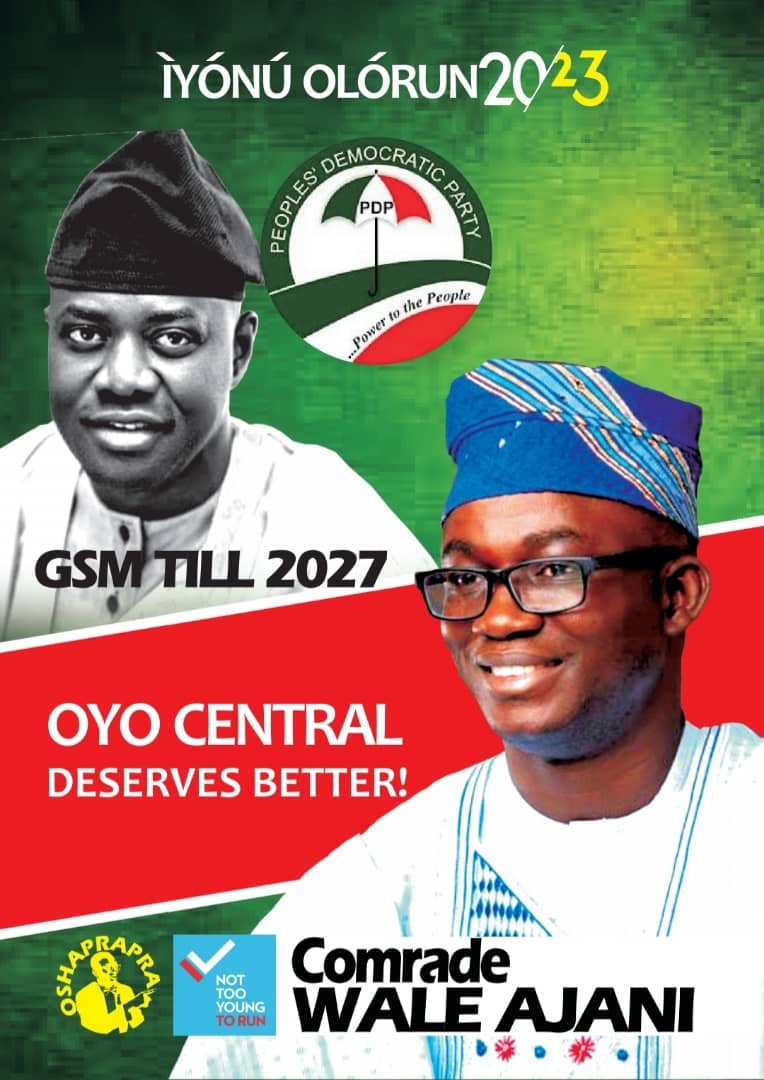 A Fulani man, Usman Dahiru, has spilled the beans on how he got his share of the ransom paid by the family of his late boss, Mr Oluwole Agboola, who was killed in December 2020, after his family had satisfied his abductors with payment of N1.65 million as ransom.
Dahiru spoke in an interview with Thenewsbearer on Wednesday, February 10, 2021, after he was paraded by the Oyo State Commissioner of Police, Ngozi Onadeko, at the police headquarters at Eleyele in Ibadan.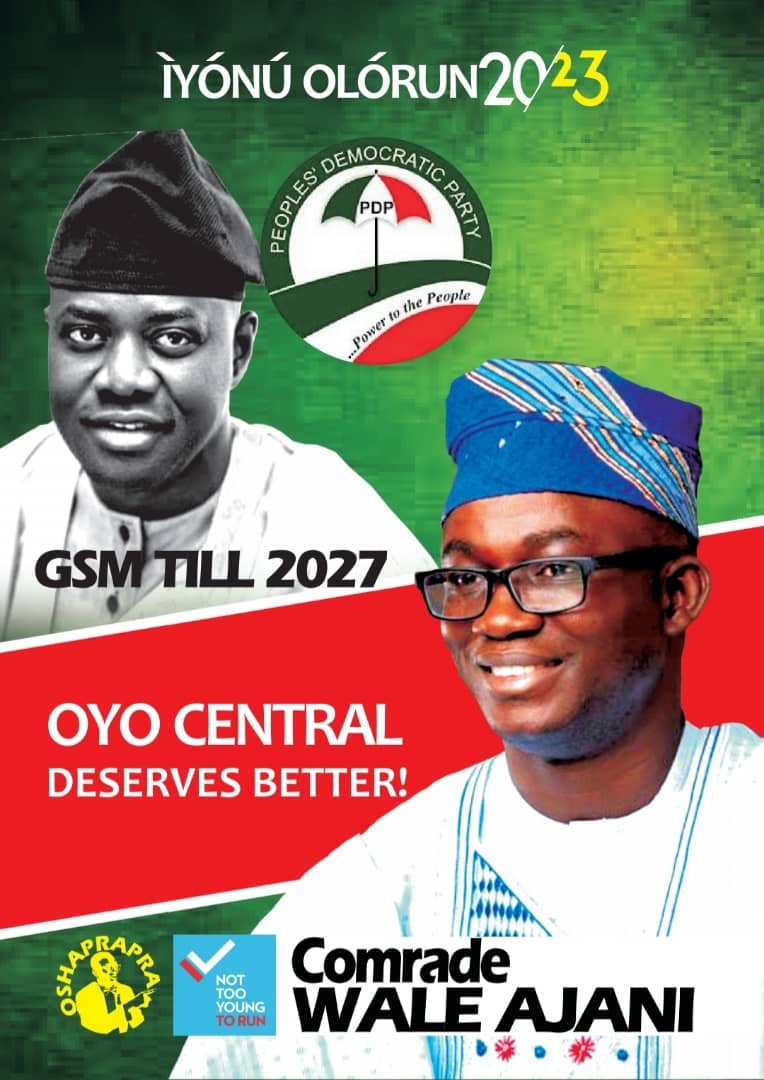 The state police boss said that Dahiru and two other suspected members of a kidnap syndicate, Ahmadu Muhammadu (32) and Ibrahim Mamuda (20) were arrested by the command's Monitoring Team, led by the Commander, CSP Sola Aremu, "through the optimum utilisation of the state intelligence assets."
It will be recalled that the kidnap syndicate, armed with AK-47 rifles, had invaded Agboola's farm at Adegbade Village, via Aba Odo area in Akinyele Local Government Area on a sunny afternoon on December 28, 2020.
After shooting into the air, the kidnappers, who were in military fatigues and face masks, whisked the farm owner away to an unknown destination.
Prior to the attack, Thenewsbearer learnt that Agboola was invited to the farm on the fateful day, after being told that his female pig had delivered 10 piglets.
With the passion he had for farming and love for the animals and birds he was rearing, Agboola had arrived at his farm quickly made his way to his farm at about 1:30 p.m.
He was on the farm and visiting his workers at different places they were attached to, when the gunmen barged in.
Dahiru, who claimed to be 35 years old, was one of the three Fulani farmhands employed by Agboola to take care of the animals, fish and birds he was breeding, and was on the farm with others when their boss was abducted.
Unknown to the family, however, Dahiru was aware of the plan to abduct his boss, but pretended not to know anything.
After the victim's son called family members to intimate them of what had happened, they waited with bated breath, anxious to hear from the abductors, who they knew would demand for ransom.
They were not disappointed, as they were called through the victim's phone on December 29, 2020, demanding a ransom of N50 million for his release.
Negotiations began between December 29 to 31, with pleas from family members that the ransom to be paid be reduced.
Eventually, they raised N1.650 million and took it to the kidnappers at a point not far from the victim's farm on December 31.
Meanwhile, the family decided not to approach the police to take up the case, probably out of the fear of infuriating the kidnappers. But they informed the Department of State Services (DSS), it was learnt.
Their hope for immediate release of the victim however got dimmed when he was not seen, which made the family members to contact the police through the advice of someone.
Immediately, the former state Commissioner of Police, Joe Nwachukwu Enwonwu, directed the command's Monitoring Team to start an Investigation on the case.
The team immediately swung to action by going to the scene of operation by the kidnappers, to start intelligence gathering.
Information being gathered by the operatives led to the questioning of the second suspect, Muhammadu, who disclosed that Dahiru had been away for three days since the ransom was paid, and had been present on the farm on the day of kidnap.
He was said to have gone away from the farm without informing anyone of his destination.
Thenewsbearer gathered that the Monitoring Team first had a breakthrough when it traced Dahiru to his hideout on railway track at Bodija Community, and arrested him on January 3, 2021.
Operatives of the team were also able to discover that one of the masterminds of the kidnap was Dahiru's blood brother, simply called Hassan, who was once a farmhand in the same place, and had left the job, but was still paying visits frequently.
During investigation , Dahiru opened up on his knowledge about the kidnap plan, and said he got a share of N50,000 from the ransom.
He also named the other worker, Muhammadu, as being privy of the plan.
A third suspect, Ibrahim Mamuda, was also arrested, as he was said to have been the one who went to Aba Odo community to collect the ransom from the victim's brother, Olakunle Agboola. He was identified by the brother after his arrest.
With the help of intelligence gathering, the police deduced that Oluwole must have been killed, if he was not released after payment of ransom.
After much interrogation, Dahiru told the operatives that he was aware that Agboola had been murdered, but said he didn't know where his body was.
On January 9, the team got an information on the location of the body, and on January 10, they went to comb the area, which was not far from Agboola's farm.
There the body was found, decomposed, but recognized and identified by family members, especially his son who was present at his father's kidnap and knew the clothes he wore.
In an interview with the Thenewsbearer, Dahiru disclosed that he collected part of the ransom paid by the victim's family, but rebuked his brother, Hassan for killing Agboola.
In his narration, Dahiru said: "I'm a Fulani man, but born in Ilorin, Kwara State. It is true that the day the kidnappers came to the farm, they met our boss, his son and those of us working there. They came with guns and took our boss away between 1pm and 2pm.
"I was not the one who directed the kidnappers to come to the farm. It was done by my brother, Hassan. He once worked with my boss, but was still coming regularly after he left. As he was coming, he was studying how things were going on.
"When he first told me and Muhammadu of his intention to arrange for the kidnap of my boss, we told him not to try it, saying that he would get into trouble.
"When the kidnappers came, we were working. They beat and kept us in a place, while they whisked my boss away. They covered their faces.
"I knew Abubakar, Aliu, Onto and Yellow among those who came to carry out the kidnapping. I didn't tell anyone because I was afraid. I followed my boss's family to villages around the farm to look for him.
"Hassan later called me. Before then, when he came to us at the farm, I told him that I needed N50,000, as I was not financially buoyant.
I left Aba Odo for Bodija on Thursday, December 30.
"On Friday, December 31, Hassan came to where I was waiting for him and gave me N50,000. I asked him where he got the money from, and he replied that it was from the kidnap of my boss that his gang carried out.
I quarreled with him over the issue but collected the money. I also asked him to give Muhammadu, who is an Alfa, some money also, and he said he would come to the farm to give him.
"I thought of returning home on January 4, unknown to me that police had gone to pick Muhammadu from the farm and were coming to me. That was how I was also arrested. I swear, I didn't know my boss had been killed until later."
But in his explanation, Muhammadu denied knowing anything about the kidnap, saying he was not with Dahiru when his brother told him such a thing. He added that he did not partake of the ransom.
Muhammadu said that Dahiru and Hassan are of the same parents, while he is their cousin. He stated further that all he ever did for Hassan was protective charm, called hantu, as a Muslim, since he is an alfa.
According to him, "I was the one who led the police to the place I suspected Dahiru must have gone after the kidnap.
"On Thursday, December 31, 2020, Dahiru told me and the other worker that he wanted to go and buy something within Ibadan city. He did not mention a particular place specifically.
"We expected him for a long time, but he did not return. On Sunday, January 3, police came to me at the farm and asked of others. I told them we were only two around, with the other person working on the farm while I was trying to make something for us to eat.
"They asked about Dahiru and I told them he left three days before, saying that he wanted to go for a purchase within the city.
"I was never told of the kidnap plan. If I had been aware, I would have notified others. Before joining other workers at the farm, I was working close to the place with someone whom I was helping to rear his cattle.
"When the man travelled, I went to Mr Agboola who had initially said he needed someone to take care of his farm. That was how I started working with him.
"I live on the farm with my wife and children, and my boss was paying me a salary of N15,000. He used to give me N1,000 from time to time outside the salary I was earning. He also used to give me food items.
"Again, he gave me part of his land for me to farm on it. Will I say that was not enough for me? What will I gain from his being killed? Why will I destroy him for me to succeed?
"Hassan never told me he wanted to kidnap our boss. He only used to come to take concoction (hantu) for protection.
I knew he was using motorcycle for commercial purpose, but became suspicious when he stopped the work.
"I couldn't chase him away because his brother had been in the environment before I came."
The third suspect however denied being part of kidnap gang, despite coming in contact with late Oluwole's brother who identified him.
A Fulani man, Mamuda was said to have come from Niger State and was staying at Randa, Sagamu, Ogun State.
It was learnt that he used to leave Randa for any place to commit crime.
The police commissioner, Onadeko said that investigation was still ongoing, adding that efforts were being made to arrest remaining suspects.