The Inspector-General of Police, Alkali Usman Baba, has ordered the immediate evacuation of all impounded, accidented and unregistered exhibit vehicles from police stations nationwide. The...
Thirteen inmates who were among those set free by the gunmen who attacked Abolongo Custodial Centre in Oyo town, Oyo State, have been rearrested...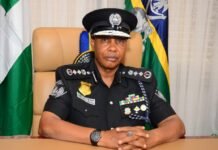 Nigeria Police Force has described as "fake and mischievous," the news that milled round on the planned strike action by police personnel action, effective...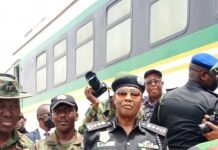 The Inspector-General of Police, Alkali Usman Baba, on Tuesday, March 29, 2022, visited the scene of the attack on the Kaduna-bound train at Rijana...
A house belonging to Sunday Adeyemo a.k.a Sunday Igboho was set on fire at about 3a.m., today, January 26, 2021 at Soka area of...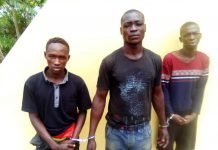 Three suspected members of a kidnap gang, who have been unleashing terror on commuters on Lagos/Ibadan highway, particularly at Alapako/Fidiwo axis, have been arrested...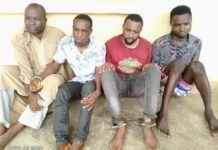 When an operator of Point of Sale (PoS) machine, Abiodun Odebunmi, got a call from a supposed customer on April 17, 2021, to bring...
Police detectives attached to Sagamu Road Division, led by the Divisional Police Officer, got hold of a wanted serial killer and cultist, Agodo Segun,...
All roads lead to Ilaji Resorts and Hotel on Akanran Road, Oyo State, on Friday, December 17, 2021, as the Chief Executive Officer of...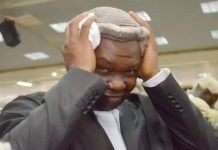 Festus Adedayo When you listen to Nigeria's Senate President, Ahmed Lawan's skewed submission on southern governors' meeting in Asaba, Delta state last week, you will...
[td_block_social_counter custom_title="Follow us" style="style3 td-social-colored" facebook="envato" twitter="envato" youtube="tagdiv"]