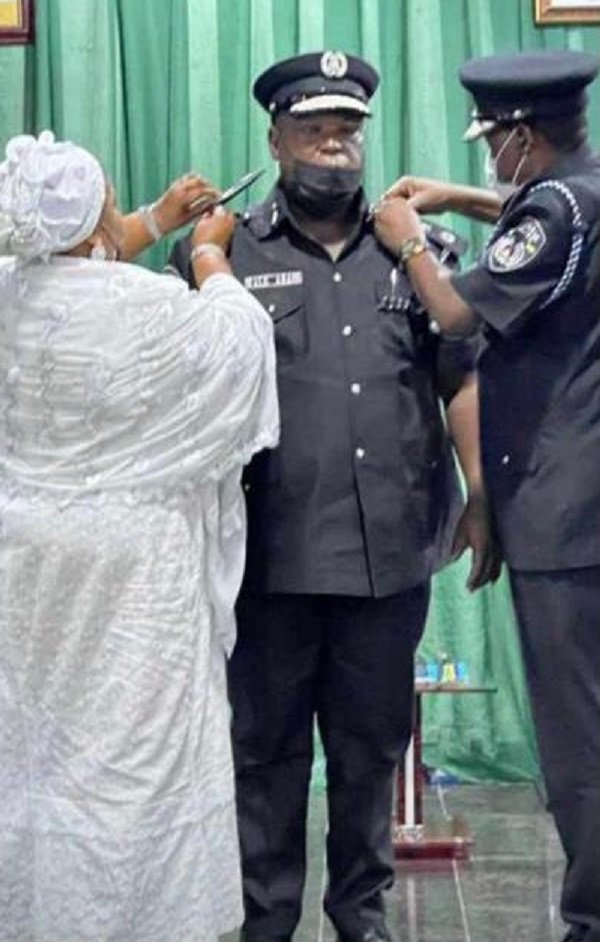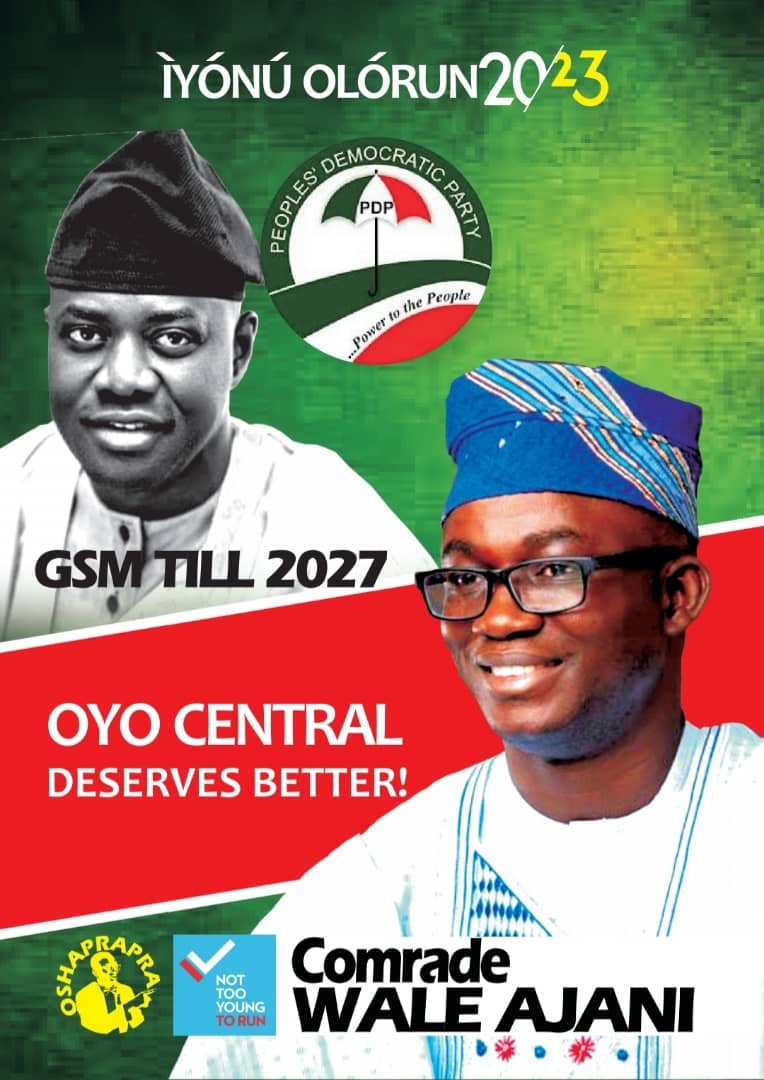 It was a time of higher calling and bestowal of greater responsibility on the erstwhile Deputy Commissioner of Police in charge of State Criminal Investigation Department, Iyaganku, in Oyo State Police Command, Wale Abass, when he got promoted and decorated as a Commissioner of Police on Friday, January 14, 2022.
Before his promotion, CP Wale Abass proved his mettle as a dedicated and versatile officer, as the way he handled cases in the very sensitive department drew the interest of many. From clashes between farmers and herdsmen, kidnapping, rape, defilement, fraud, to armed robbery and murder, to mention a few, CP Abass, in line with the directive of the state Commissioner of Police, Ngozi Onadeko, put officers on their toes to ensure that lives are secured and security prevails.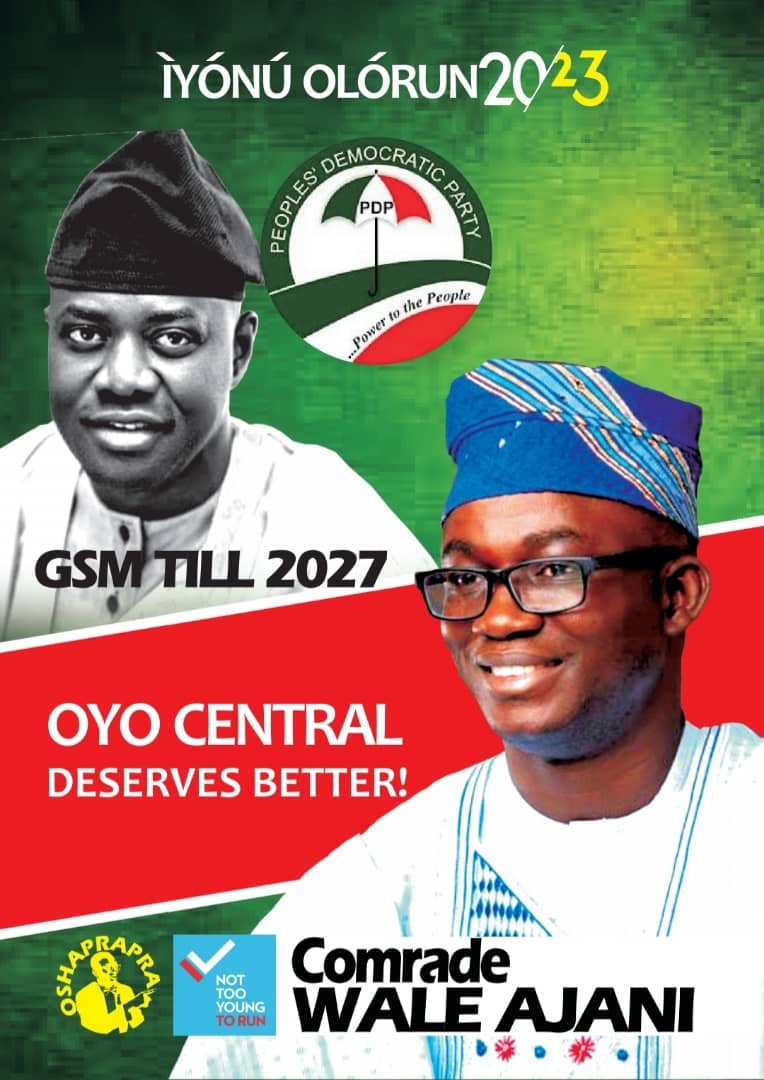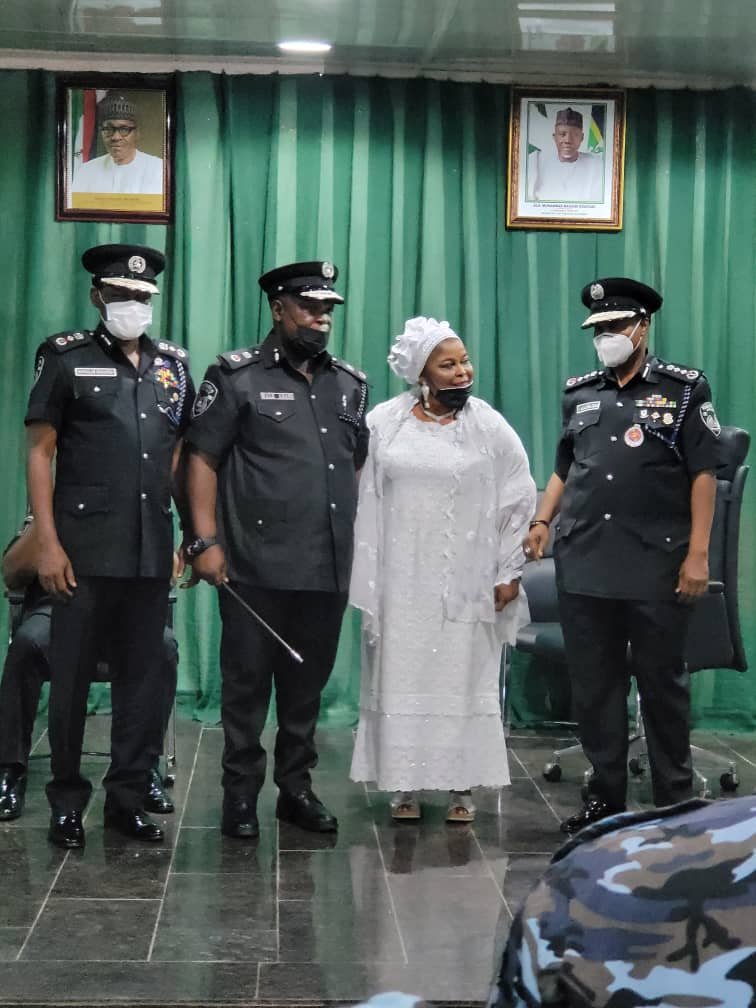 So sensitive were kidnap cases which, at a time, prevailed so much, like in other states, but through his workings with his superior, colleagues and junior officers, the occurrence abated with the arrest of those suspected to be key actors in the crime.
Before his deployment to Oyo, Abass was in the same position in Ogun State Police Command, where he also handled similar cases.
He was among the newly decorated senior police officers who were congratulated by the Inspector General of Police, Usman Baba Alkali, after which he charged them to bring their vast experiences and professionalism to bear in advancing the fortunes of the Force in their new ranks.
The IGP also enjoined Abass and others to key into the vision and mission statement of his administration which is "to protect with courage and serve with compassion."
Born on December 23, 1964 into the family of Mr and Mrs Abass, the security expert and law enforcement officer with over 32 years experience is a graduate of Philosophy/Political Science from the University of Lagos, where he also bagged a Master's degree in International Law and Diplomacy.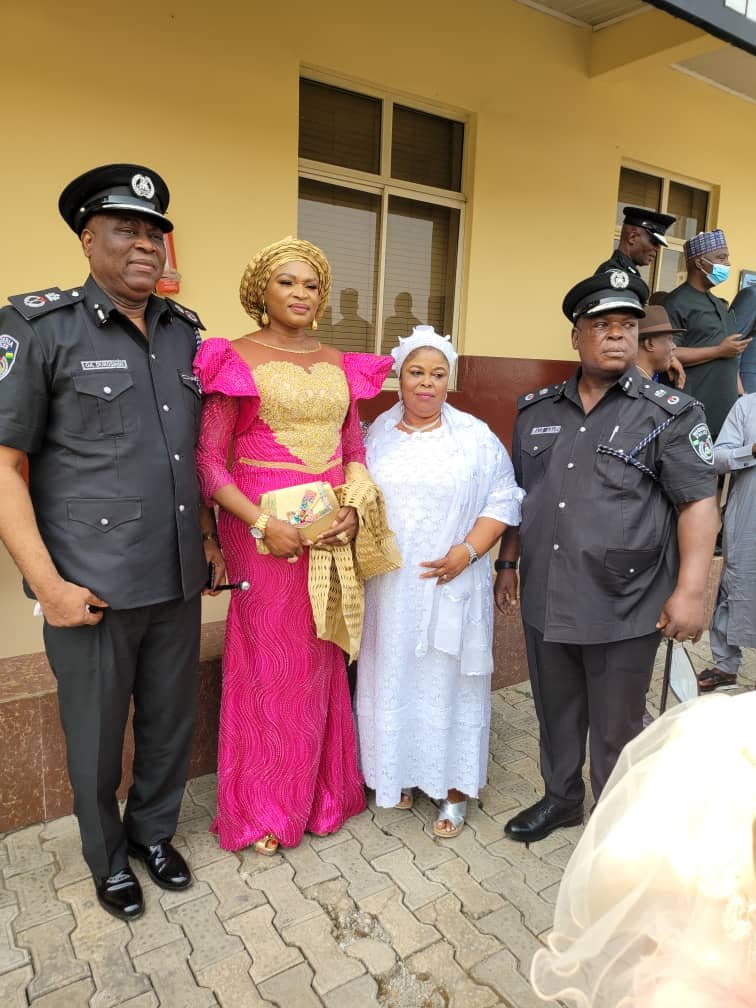 He enlisted in the Nigeria Police as a Cadet Assistant Superintendent of Police on March 3, 1990, and has since served in various capacities throughout the country, with the display of uncommon patriotism and gallantry.
Among the places he has served are Yauri division, Kebbi State where he worked as a young, promising Cadet ASP. He was redeployed to Sango division, Ogun State as Patrol and Guard Officer.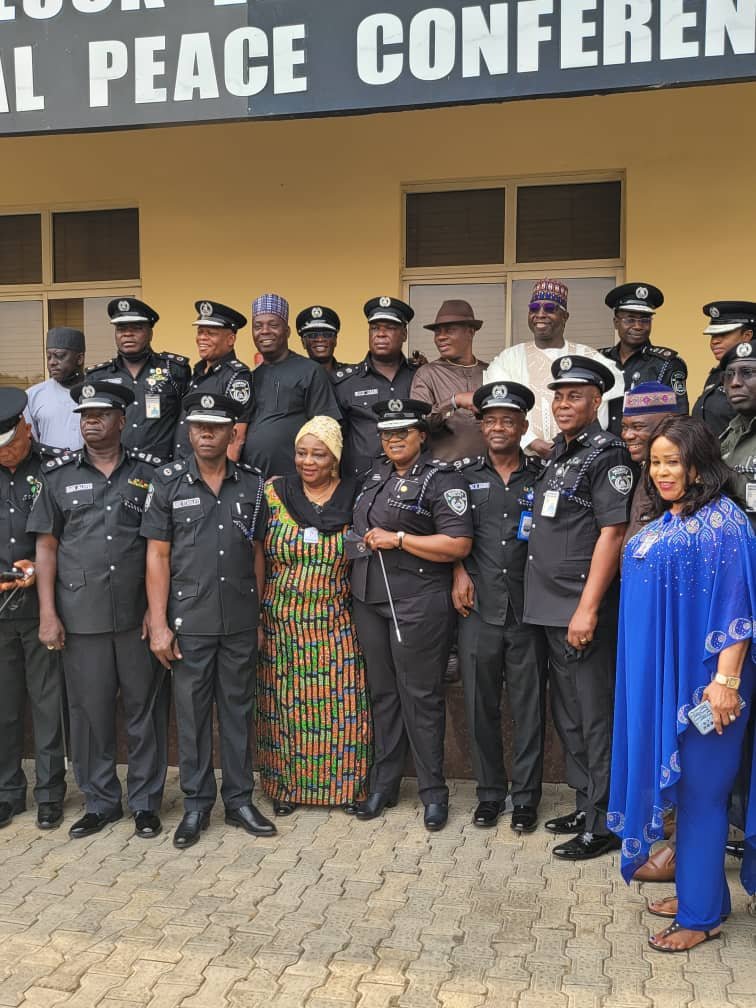 CP Abass got mobilized into the Police Mobile Force, No. 16 Squadron, Abeokuta, as a Unit Commander and later rose to become the second-in-command to the Squadron Commander. He rose to become the acting Commanding Officer in the same squadron, before he was demobilized to Lagos State Command.
While in Lagos, he served as Divisional Crime Officer, Elere division from 2000 to 2001, before his redeployment as Officer-in-Charge at Olowosokedile between 2001 and 2002.
Abass brought his wealth of experience to bear as Divisional Police Officer, Isheri-Osun between 2002 and 2005 before being redeployed to Elere Division as DPO in 2005. By the first quarter of 2006, he was posted as the Commander, Task Force on Petroleum Vandalism, PPMC, Warri zone and was later moved to Lagos State Command as Officer-in-Charge, Anti-Fraud section, SCID, Panti, between 2007 and 2008.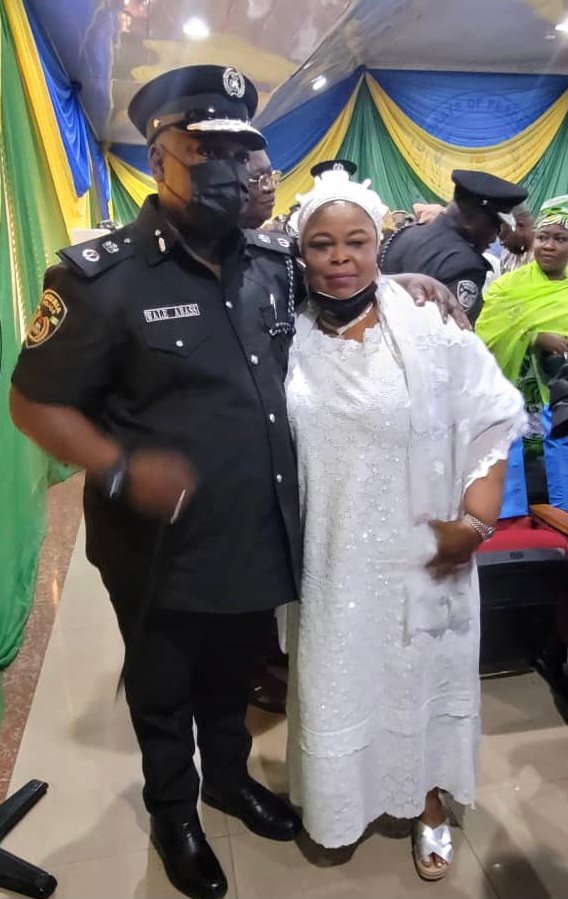 In 2008, he served as Commander, Border Patrol, Saki, Oyo State, till 2010 before his redeployment to Port Authority as DPO, Tincan Island. Afterwards, he was posted as the DPO Wharf division between 2010 and 2013.
In 2013, Abass became an Assistant Commissioner of Police and was deployed to Adamawa Police Command where he served as Area Commander, Mubi. He was later redeployed to Railway Command as Area Commander EBJ, Lagos between 2014 and 2015. Towards the last quarter of 2015, he was transferred to Delta State as Assistant Commissioner, SCID, Asaba. After two years, he was transferred to Lagos State Command as Area Commander, Area C, Surulere, from where he was later deployed to Yobe State as Deputy Commissioner, Operations in December, 2017. He was later transferred to Delta State as Deputy Commissioner, SCID, Asaba in 2018.
He was in Ogun State Command between 2019 and 2020 as the DC, SCID before his redeployment to Oyo in 2020 to perform the same duty till his promotion.
CP Wale Abass is a detribalized police reformist whose vision is premised on the engagement of intelligence-led policing strategies, robust community partnership, application of cutting edge technology to policing functions at all levels. Evident in his career path and deployments, Abass's policing career transcends ethnic bounds as he has served in numerous heterogenous/ethno-cultural backgrounds.
He is happily married to Alhaja Mujidat Adebimpe Abass with lovely children, and his wife was part of the ceremony of elevation, as she joined the Inspector General of Police to decorate her husband.