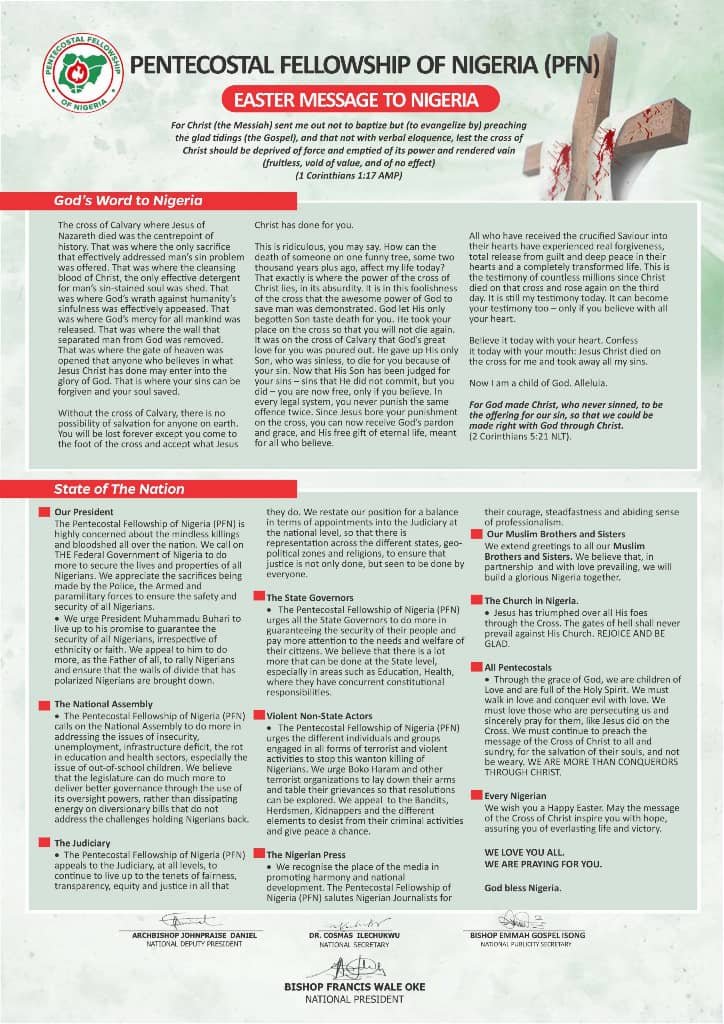 A member of an armed robbery syndicate, Okunola Mathew, has opened up that his foray into the crime world was prompted by his peers who lured him into the illicit business.
Mathew was paraded on Wednesday, February 10, 2021, by the Oyo State Commissioner of Police, Ngozi Onadeko at the police headquarters at Eleyele in Ibadan.
The Police Commissioner had also spoken at the press briefing about suspects involved in the abduction of the chairman of Igangan Local Council Development Area (LCDA), Ibarapa Zone, Mr Adeleke Jacob Olayiwola.
She also disclosed the arrest of suspects allegedly involved in the killing of a female owner of a filling station in Igboora, also in Ibarapa, Alhaja Serifat Adisa, who was said to be a target of armed robbery and kidnap; and a farmer, Mr Wole Agboola, at Akinyele Local Government Area of Ibadan.
At the press briefing, Onadeko, recalled that Honourable Olayiwola was kidnapped on Iganna-Ado Awaye Road, with a demand of N5.5 million as ransom.
She stated further that operatives of the command began investigation immediately the council boss was set free, after the kidnappers had collected the ransom.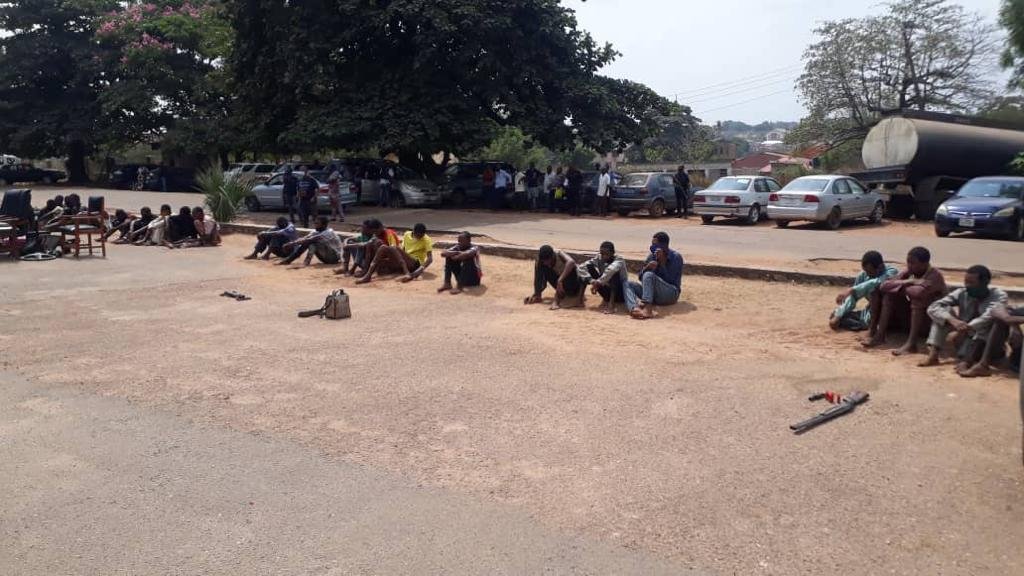 The state police boss said the operatives later intercepted the kidnappers and arrested them with AK-47 rifles, just as she added that they confessed to carrying out the abduction of the council chairman.
The suspects were identified as Babuga Mohammad (28), Rabiu Muhammadu (37), Usman Mohammed (30) and Aliyu Mohammed (26).
She also informed journalists that Agboola was kidnapped at his farm at Adegbede village via Aba-Odo in Akinyele Local Government Area of the state, after which they demanded for N1.65 million.
However, according to Onadeko, the farmer was not seen after his family paid the ransom, leading to an investigation by the Command's monitoring team, led by CSP Sola Aremu.
She said that their efforts yielded positive results, as three suspects – Dahiru Usman (35), Muhammadu Ahmadu (32) and Ibrahim Mamuda (20) – were apprehended.
The investigating team had discovered that Usman and Ahmadu, who were employed by the deceased, had allegedly conspired with the abductors to invade the victim's farm and whisk him away on December 28, 2020.
The arrest led to the discovery of the decomposing body of the farmer in a nearby bush about two weeks after the abduction.
The police boss said apart from the owner of the station, Alhaja Serifat Adisa, who was pumped with bullets after the kidnappers dragged her into the bush after stopping her at the entrance of her petrol station, two other girls, Babatunde Omowumi and Toriola Kudirat, who were hit by stray bullets during the operation, also died.
Onadeko stated further that a cash of N128,000 was recovered from the suspects.
Two suspected members of an armed robbery syndicate, Kazeem Yusuf and Okunola Mathew, were also paraded, with an alleged invasion of the premises of one Olayemi (surname withheld) at Akobo area of Ibadan on January 8, at about 2am.
Thenewsbearer learnt that four-member gang scaled the fence of their targeted building and had shot the son of the victim, while cash and several items were carted away.
In an interview, Mathew confessed that he joined an armed robbery gang as a result of peer group influence.
Giving an insight into his involvement, Mathew said: "This is my first time of being engaged in robbery. I was invited by one Saheed who is at large a.k.a. 'Oh Baby', when we met at City Centre at Mokola area at night.
"I followed him to the robbery operation the next day. That was the day I knew Yusuf a.k.a. Dollar. We scaled the fence and broke into the house. We dragged things with the occupants because they refused to open the door, which made Yusuf to shoot at one of them.
"We took some items, including 24 wristwatches, seven bottles of perfume, gold jewellery and wristwatches belonging to the wife, among other valuables, and left.
"We were stopped on the way by vigilantes at Mokola. Two of us ran away on a bike while Yusuf and I were caught with a bag.
"When the bag was searched by the vigilantes, they found a locally-made gun and live cartridges in it, among other items.
"When they asked how we got the gun, we confessed that it belonged to us, but told a lie that we robbed a woman of the bag under Iwo Road bridge.
"We were severely beaten, until Amotekun came to rescue us. However, Yusuf and I escaped from custody by breaking the burglar-proof window."
Thenewsbearer learnt that Yusuf was immediately re-arrested and handed over to the Commissioner of Police Monitoring Team, which led to the re-arrest of Mathew about seven days after.
In Yusuf's narration of his criminal escapades, he said: "I started robbery in 2020. I was introduced to robbery by my secondary school colleagues. I schooled in Ajah, Lagos State.
"I belong to Eiye Confraternity and have a bird name called 'small hawk'. I took the gun we used for Ibadan robbery from the place where one man that I knew kept it."
The gunshot victim (names withheld) whose gunshot injuries has yet to heal a month after robbery, told Thenewsbearer that the robbery incident was an experience he would never forget.
He disclosed his experience thus: "The armed robbers scaled the fence and started breaking glasses and doors. We started blowing whistle but no one came to our help.
"We ran into another flat and licked the door to hide, but they came there and started shooting, during which I was hit.
"They also inflicted machete cuts on my father's head. As I was rushed to the hospital after they left, my younger brother later told us that they came back to pick more items."
In a bid to ensure that all would sleep with their two eyes closed, Onadeko assured residents of the state of the preparedness of police operatives in the state to rid it of criminal elements.
She added that the command's tactical teams comprising the Monitoring Team, Safer and Federal Highway patrols, Swift Response Squad, Skynet, Puff Adder and Police Mobile Force, had been set in motion to complement the existing security architecture throughout the state.